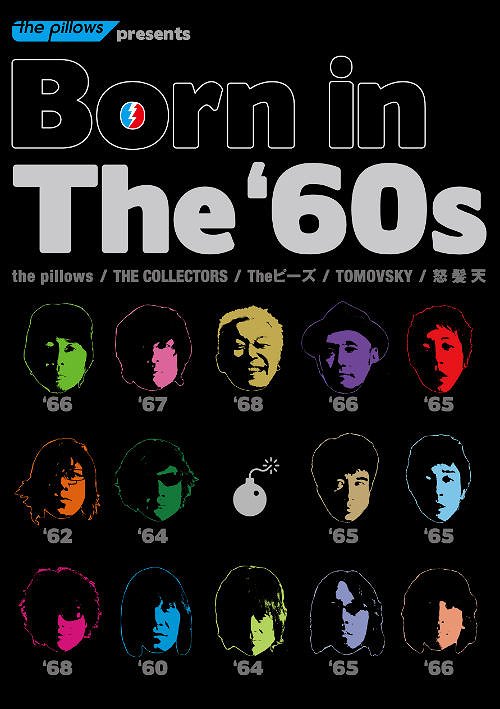 Born in the 60s, a new concert DVD, will be coming out next month on the 16th! The DVD will feature footage of the pillows, TOMOVSKY, THE COLLECTORS, Dohatsuten, and The Pees from last year's tour of the same name. Check out the preview video below – there's a clip of the pillows starting at 2:40.
Don't forget, Horn Again will be coming out in about a week if you haven't pre-ordered yet!
Also, lyrics from the Movement single have just been posted.